Watch
"That's what Game 7, in overtime, is. It is... →
"On game night, the massive parking lots of the... →
"Having reverence for Fitzgerald's novel isn't the... →
"Some people come up expecting to win. We came up... →
"If personality is an unbroken series of successful gestures, then there was..."
– Gatsby
"We resist Grimes and are happy to see him fail,... →
"This is a photograph that will torment us in our... →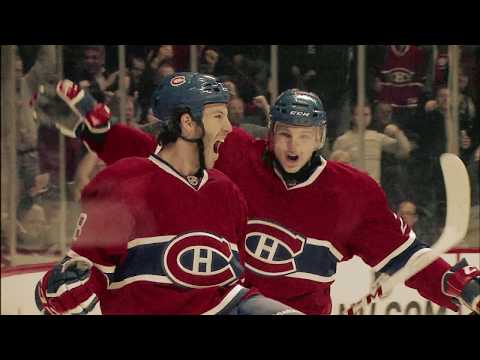 "Our meaning is how we live in an imperfect world, in our time. We have no other."
– Stoppard, Coast of Utopia
"New York sports radio host Mike Francesa, a... →
"It looks like demanding some inordinate amount of... →
Tim Brando and Chris Broussard spoke out after Jason Collins came out on Monday. Spencer Hall gives out credit where it's due.
3 tags
Brevity is the soul of lit...reviews
"We remember Columbine as a pair of outcast Goths from the Trench Coat Mafia snapping and tearing through their high school hunting down jocks to settle a long-running feud. Almost none of that happened. No Goths, no outcasts, nobody snapping. No targets, no feud, and no Trench Coat Mafia. Most of those elements existed at Columbine—which is what gave them such currency. They just had nothing to...
3 tags
Brevity is the soul of lit...reviews
"It's not that kind of story. It's not lithe and clever. It's just dark and full of blood." I've been waiting to read Farewell, My Lovely since it inspired Jason Schwartzman's character in Bored to Death oh-so-many years ago. In general, I think I like the idea of noir more than the execution. I'm more a sucker for the earlier detective fiction of Doyle and Christie, of the...
"So Boston already is healing. So it's not... →
The remedial powers of the summer game were summoned once more Saturday at Fenway Park. Raise a pennant, wave a flag. Wave a magic wand and make it all disappear. And it all worked. Boston had stood at attention, rigid and staring straight ahead, not wanting to look, for too many days. It was at ease again Saturday.
3 tags
Brevity is the Soul of Lit...Reviews
Sometimes I start a book with the reservation that this isn't the right time to be reading it, not because I'm not in the proper mood, but because I won't have enough time to devote its way. That was kind of the case when I began Zadie Smith's NW during spring training. Every year, I go into spring training thinking it will give me ample time to read — not only the baseball book or two I...
"HIM: I often think to myself that you should use the c-word more…"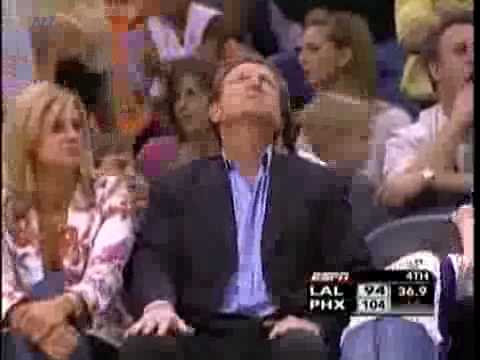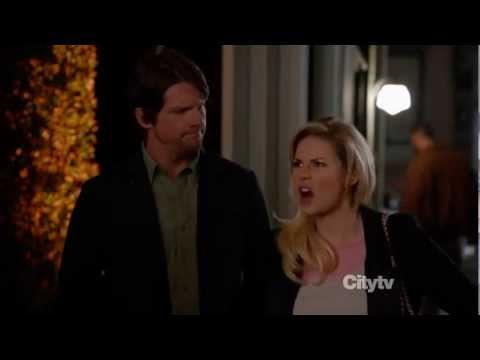 "A real gentleman saves someone from a well and never mentions it again."
– Max
"From there, Saban wound into a story that... →
"You've feigned orgasm? You are ready for a career... →
"That seems to be the definition of "novel" for... →
"In a new bit, Seinfeld likens a man to a balloon.... →
"Insanity in individuals is something rare—but in groups, parties, nations, and..."
– Nietzsche, Beyond Good and Evil
"Each age, each guilty age, builds high walls round its Versailles."
– Fowles, The French Lieutenant's Woman
"It takes time to live. Like any work of art, life needs to be thought about."
– A Happy Death
"Indeed toying with ideas was his chief occupation during his third decade."
– The French Lieutenant's Woman
Watch
"Man, a lot of people here are already drunk…besides myself, of course."
I Enjoy Candy Canes
HIM: What is that?
ME: Candy cane.
HIM: Where'd you get it?
ME: I brought it.
HIM: You brought it? No, you know what, you WOULD bring candy canes to the winter meetings and not see anything weird about it.
"That's a lot of Twitter you got there. You really know this Internet shit."
– Colleague
Always liked Rick →
Family Trash Talk
BROTHER: I found a dude who looks exactly like you. I'm going to bring him home for Christmas.
For football of course.
Strictly football.
ME: It'll be nice for you to have someone you can beat.
HIM: Well he looks like you so yes, he doesn't look a bit athletic.
ME: He can probably use his height against you.
HIM: I keep staring, that could be an issue.
Not that I can't beat up a dude who looks like you.
ME: i am going to see a movie tomorrow; should it be argo or skyfall?
HIM: well, I haven't seen Skyfall
but my mom called it "awesome"
ME: yeah, i saw the trailer where they quoted her
HIM: lol
ME: was that a legit "lol," because i was proud of that one
HIM: it was
ME: nice
HIM: and you did it so fast, too
for a second I was like, "really? what trailer? how did they know about that text she sent me?"
1: Like we've hung out in a group together, but I don't know how to get it to just us two.
2: That's what they call the bounce. Or they did in The Game. But you've got to change the dynamic to where, like, you're grabbing an extra drink with her.
1: Yeah, I suppose that's simpler than my plan.
2: Which is?
1: To convince her to join OKCupid, and then rate her four stars, and then see if she gets the hint.
Chill out; it's a long book!
HIM: did I tell you about this?
(I know I didn't, but I'm really asking if you care to hear about it)
ME: of course i want to hear about it
gonzaga is up by like 30
and im not reading war and peace
HIM: you're reading war and peace?
ME: what did i just say?
(yes)
Sandy Be Warned, the Brittons Have Chainsaws
BROTHER 1: Just know I already borrowed Dad's chainsaw in anticipation of this storm.
BROTHER 2: You think I don't have a chainsaw???
BROTHER 1: You have your own chainsaw? I'm jealous. How big? Maybe I can buy something bigger for Christmas.
BROTHER 2: I've been charging it all day!
BROTHER 1: Chainsaws that aren't driven by gas aren't chainsaws. AND I just got back power.
Talkin' Baseball with a Hipster
HIM: I like baseball, but it's like, I don't understand it on that deeper level. Like, what's the deal with errors, you know?
ME: [bemused expression]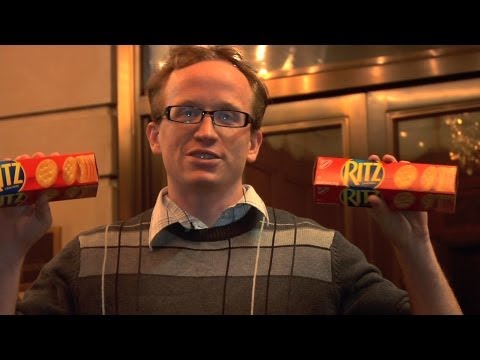 Yes. Yes it is.
HIM: So what are you doing?
ME: I'm going to Lowe's to buy a snow shovel.
HIM: Really, eh? What are the wife and kids up to?
ME: Homework and CBS procedural dramas, I assume.
HIM: Is this really how you spend your Friday nights? As a single man living in a city? Going to Lowe's for a snow shovel in October?
Happy Endings III
ALEX: We slept head to toe. It doesn't count.
JANE: It counts. I'll tell you what doesn't count: the Miami Heat's most recent NBA championship. It was an injury-plagued, strike-shortened season. Therefore, Lebron still needs six rings to even get in the conversation with Jordan.
ALEX: Are you done?
JANE: No. Also Chris Bosh looks like one of Omar's boyfriends from The Wire.
Happy Endings II
JANE: Whoa, what is with this outfit? You look like the Olsen twins' burnout brother, Larry Kate Olsen.
ALEX: Come on, his middle name is also Kate?
"The last thing we want is for this to be complicated, like in 'It's..."
– Happy Endings